About Our Mount Vernon Dental Office
From the moment you step foot inside Cross Creek Dental Care, you'll know that your health and happiness are our top priorities. We put the personal touch back into dentistry by greeting every patient with a smile and getting to know them beyond their teeth. That way, Dr. Dunker can completely tailor someone's care based on their unique needs, wants, and concerns.
Whether you're looking to maintain, repair, or enhance your smile, you can trust that our team will always have you covered. Biannual checkups and cleanings will take care of small problems before they can turn into big headaches, and should you develop a cavity or missing tooth, our custom-made restorations can practically turn back the clock for your smile. No matter the procedure, you'll experience comfort and quality in equal measure, and the end result will always be a gorgeous smile.
100% Custom Dentistry
One of the first things we do when a new patient comes to see us is ask what is most important to them about their dental care. Is it comfort? Speed? Do they simply want to have a smile they never have to worry about? Whatever the answer, we'll use it to shape our approach so a patient can get the most out of their time with us. Nothing we provide is ever "cookie-cutter"—your smile is 100% unique, so we believe your dental care should be as well!
We Prioritize Education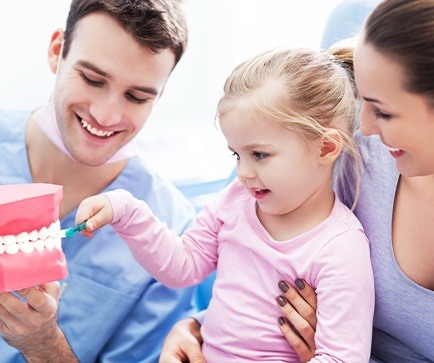 Most dentists are happy to leave you in the dark when it comes to your oral health. They just give you an exam, recommend treatments, and never really explain why you might need something or how the procedure actually works. This leads to confusion, and in many cases, anxiety that discourages follow-up visits. At Cross Creek Dental Care, however, each of our dentists and every member of our team will make sure you know everything we do about your smile. That way, you can make fully informed and confident treatment decisions, plus you'll always know what to expect from your visits.
Advanced Technology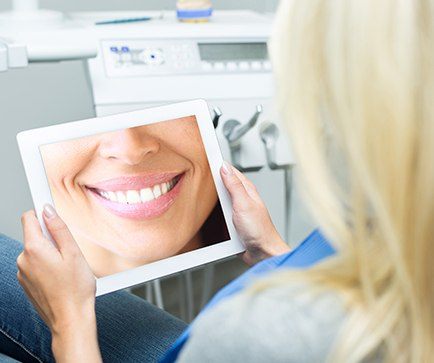 Modern-day dental instruments enable our team to find problems in less time, diagnose them more accurately, and treat them faster than ever before. And, the latest materials help us replicate every aspect of tooth enamel down to the finest detail when restoring or replacing a tooth. Whenever you come to see us, you'll benefit from some of the most advanced technology available today, which will make getting the healthy, beautiful smile you deserve as easy and convenient as possible.