Emergency Dentistry – Mount Vernon, OH
We're Here for You!
A dental emergency can come in many forms, but they all have at least one thing in common: they cause quite a bit of pain. Whether you're dealing with a severe toothache or your child has suffered a broken tooth while playing sports, we encourage you to give Cross Creek Dental Care a call, and we'll be happy to help right away. Often, we're able to schedule same-day appointments, so patients can get the relief they need as fast as possible with ermegency dentistry in Mount Vernon, OH.
Why Choose Cross Creek Dental Care for Emergency Dentistry?
Same-Day Appointments Available for Emergencies
Dentist with More than 30 Years of Experience
State-of-the-Art Dental Office
How to Handle Common Dental Emergencies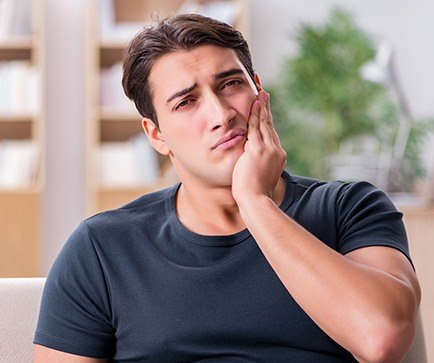 No matter what your dental emergency might be, the smartest thing you can do is reach out for professional care as soon as you can. Once you're on the phone with our team, we can walk you through first-aid tips and schedule an urgent appointment. In the meantime, before you reach our dental office, there are a few things you can do to manage any pain or damage to the teeth and mouth, including:
Toothaches
Rinse and floss around the hurting tooth to dislodge any stuck food debris, and if the pain continues, take an OTC medicine and apply a cold compress to the face. Do NOT put aspirin directly on the gums near the tooth, as this could potentially damage them.
Chipped/Broken Teeth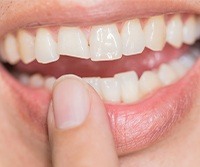 Apply a cold compress to the face in 10-minute intervals to manage swelling, and try to gather as many pieces of the tooth that you can. The remaining tooth may have a rough edge that could injure the inside of the mouth, so it should be covered with either some sugar-free gum or dental wax.
Knocked-Out Tooth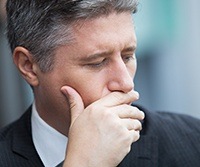 While it is possible to splint a fully dislodged tooth back into place, this can typically only be done within an hour or so of the accident, so you need to act quickly in this situation. Find the tooth, rinse it off, and try to place it back into the socket. It must remain wet until you see us to keep it alive. If this isn't working, you can also hold the tooth between the cheek and gums or put it in a container with milk or saltwater.
Lost Filling / Crown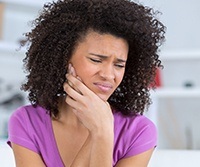 Rinse off the restoration, and try to put it back onto your tooth. Avoid chewing with it until we've repaired it, and if you experience any pain or sensitivity, it's OK to take an OTC medication like ibuprofen.
How to Prevent Dental Emergencies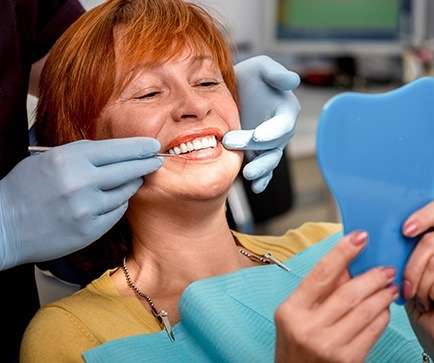 Here are a few simple tips to keep you and your loved ones safe from dental emergencies:
Wear a mouthguard every time you engage in sports.
Items like ice, popcorn kernels, pens, pencils, and fingernails can break your teeth, so don't chew on them.
If you have trouble getting a package open, grab the scissors instead of using your teeth.
Practice consistent oral hygiene and get regular dental checkups. These habits will stop small problems that could turn into big emergencies later.
The Cost of Treating Dental Emergencies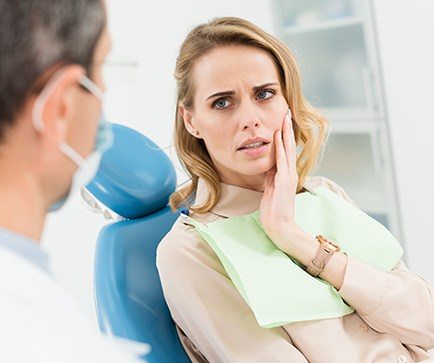 Many patients choose to try and "tough out" a dental emergency because they don't believe they'll be able to afford care. This is always a bad decision as it just allows a problem to become worse, which increases the chances a costly procedure will be needed to fix it. At Cross Creek Dental Care, we accept all insurance plans and even offer our own In-House Savings Plan so that absolutely everyone can get the immediate care they need without breaking the bank in the process.