Teeth Whitening – Mount Vernon, OH
Get the Dazzling Smile You Deserve
Have you noticed that your smile isn't as bright as it used to be? If so, you're certainly not alone. Nearly 80% of Americans wish their teeth were whiter, and it's no wonder why! Numerous studies indicate that brighter teeth consistently make people look younger, healthier, and friendlier. At Cross Creek Dental Care, we can help you get the dazzling smile you deserve with professional teeth whitening in Mount Vernon. With both in-office treatments and take-home kits available, you can get dramatically brighter pearly whites in a timeframe that works for you. Give us a call and schedule your consultation today to see if teeth whitening is right for you!
Why Choose Cross Creek Dental Care For Teeth Whitening?
Dramatic Results in as Little as One Appointment
Tested, Safe, and Reliable Whitening Products
Professional At-Home Kits for Convenient Treatment
What Are My Options for Professional Teeth Whitening?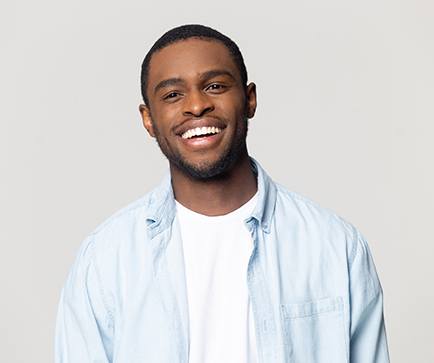 Teeth whitening is one of our most popular cosmetic treatments because of its convenience, affordability, and dazzling results. We're proud to offer in-office and take-home options depending on your unique needs and preferences.
In-Office Teeth Whitening
If you want your smile to shine for an upcoming event like a wedding or job interview, in-office whitening may be the right choice for you. In a single quick and easy appointment, we can whiten your teeth by several shades. Once you've settled into the treatment chair and we've protected your gums and cheeks with a rubber barrier, we'll apply a professional-grade whitening gel onto your teeth. Then, we'll shine a special light that helps the whitener seep into your enamel to reach deeply buried stains. Before you know it, you'll have a gleaming smile.
At-Home Teeth Whitening Kits
For those who don't want to drastically change their teeth all at once or who simply prefer to gradually brighten their smile, an at-home whitening kit may be the better option. These personalized kits contain custom-made trays that fit perfectly over your teeth and contain just the right amount of whitening gel for your unique smile. You'll wear the trays filled with gel for a few minutes every day and in about two weeks, you'll achieve the same results you would've with an in-office whitening treatment.
What Are the Benefits of Professional Teeth Whitening?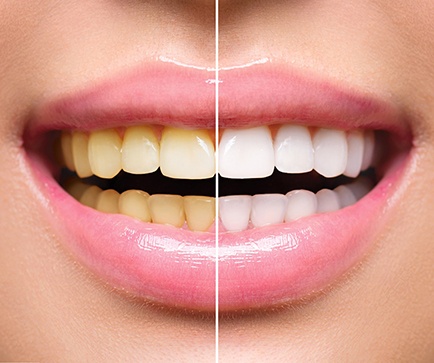 While there are plenty of teeth whitening products available for purchase at your local grocery store, pharmacy, or online, we don't recommend them. These items don't contain the same professional ingredients we use and don't offer a custom treatment. In the end, this often leads to subpar results, gum irritation, and tooth sensitivity. When you visit us for a brighter smile, you can rest assured that you'll enjoy a comfortable whitening experience with reliable and beautiful results!
How Do I Maintain the Results of My Teeth Whitening Treatment?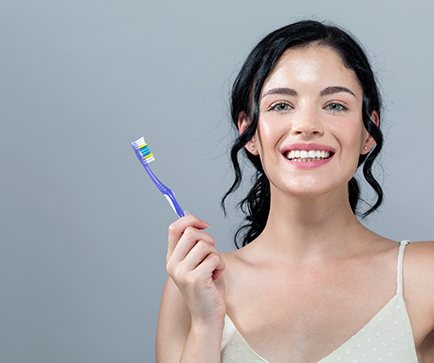 With the proper care, you can expect your results to last for a year or more! To maintain your results, remember to:
Brush and floss your teeth daily.
Avoid dark-colored foods and drinks.
Stop using tobacco products.
Visit us twice a year for checkups.
Give us a call if you'd like to touch up your results.