Dental Technology – Mount Vernon, OH
Truly State-of-the-Art Dental Care
Just like your phone and computer, the technology used in dentistry is constantly changing and evolving, and the team at Cross Creek Dental Care works diligently to keep up with the latest advancements. We're constantly integrating new, fantastic instruments into our dental office, so we can help patients get what they need more efficiently and comfortably than ever before. If you're ready to experience the very best that 21st -century dental care has to offer, be sure to schedule an appointment today!
Intraoral Cameras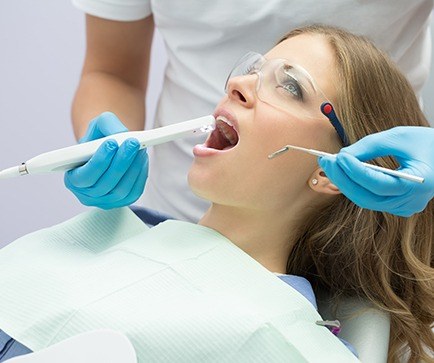 Instead of examining your mouth just using our eyes, a mirror, and a very bright light, we'll instead utilize a pen-sized camera that can capture high-quality images of your entire oral cavity. We can display these images on a large monitor right next to your chair, making it easy for us to spot the early signs of potential dental issues. This approach also provides an excellent educational opportunity, allowing you to see and understand your smile from your dentist's perspective, ensuring you're always on the same page when it comes to your oral health.
Digital X-Rays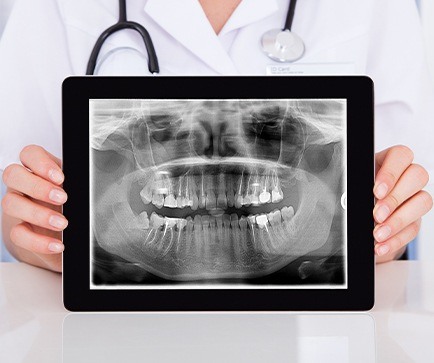 X-rays allow us to look beyond the surface of your smile and below the gum line where many problems show their initial signs. To make this part of our diagnostic process faster and safer, we've upgraded to fully digital X-rays. They create much sharper images compared to traditional film, and development times only take a few seconds. Even better, they emit 90% less radiation as well, which our patients are always happy to hear.