Meet Your Experienced
Mount Vernon Dental Team
When you step into our dental office, our friendly front desk team will greet you like an old friend, and after checking you in quickly, one of our hygienists or dental assistants will escort you to the back and help you get settled in right away. Every member of our team is here to give you the smoothest, most stress-free dental experience possible, and we know you'll appreciate their efforts starting at your first appointment. You can learn a little more about the friendly faces you'll meet here at Cross Creek Dental Care by reading on below.
Sarah
Treatment Coordinator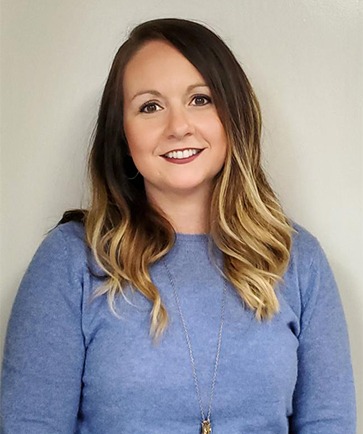 Sarah earned her dental education from First Impressions Dental Assisting and is a CODA (Certified Ohio Dental Assistant). Today, she's been working in oral healthcare for a handful of years so far. As our treatment coordinator, she really enjoys interacting with patients and helping make their appointments as smooth as possible.
Originally from Worthington, Sarah and her husband Mike have four kids and one new puppy. When she isn't busy at the dental office, you can usually find her reading, going on runs (although it's been a while), and spending quality time with her loved ones.
Amanda
Registered Dental Hygienist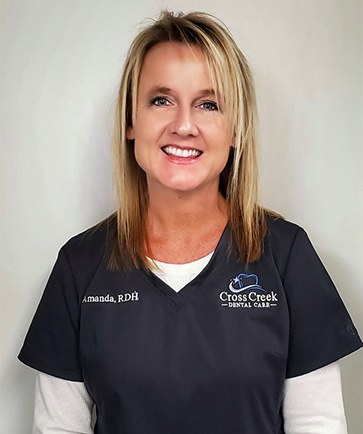 Amanda has been working in dentistry for over two full decades. She is originally from New Concord and completed her education at West Liberty University. Her favorite part of this job is working with such wonderful patients. She also loves flossing!
At home, Amanda is the proud mom of two fantastically expensive sons and an equally expensive and awesome daughter. At this point in life, her three teenage offspring consume the majority of her free time, but she also enjoys keeping up with sports, traveling, eating chicken wings, and indulging in a healthy amount of sarcasm. A few things she doesn't enjoy include anything watermelon-flavored, being cold, and when people use incorrect punctuation in their texts.
Mary
Dental Assistant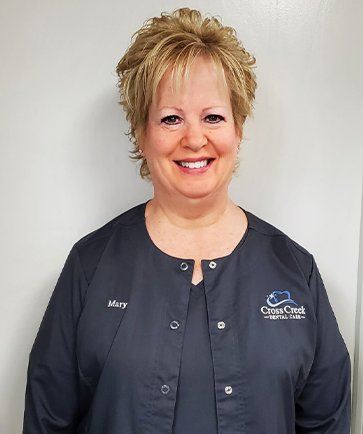 Mary hails from here in Mt Vernon originally, and her oral healthcare career impressively covers over 40 years! She attended dental courses at the Knox County Career Center and is also trained in radiology and CPR. Today, what she enjoys most about her position is being around others and getting to meet new people every single day!
Mary has been married to her best friend Glen for over 20 years. She has two grown children named Andy (a Columbus police officer) and Cassie, as well as two stepchildren and several wonderful grandchildren. Outside of work, she and her husband love working on their flower and vegetable gardens and getting to share the bounty with family and friends. She also watches a variety of sports (GO BUCKS!), regularly goes to Nascar races, cooks, sews, crafts, arranges flowers, and plays with the grandkids whenever she gets the chance.
Kari
Treatment Coordinator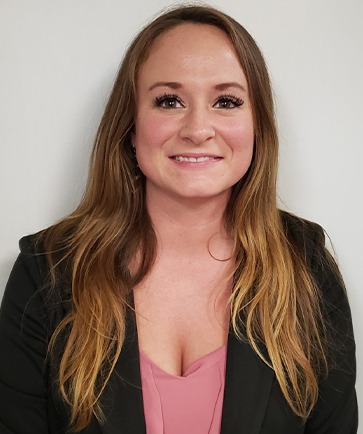 Kari is thrilled to be a new member of the Cross Creek team! She has her Associate's in Healthcare Office Management, as well as a certificate in Medical Billing. What she loves most about her role at our dental practice is getting to help so many people reclaim their best smiles every day.
Originally from Canton, Kari has four older brothers, a German Shepherd puppy named Hank, and a fiancé who is truly the love of her life. In her spare time, she really enjoys hiking, fishing, playing with her dog, and going on runs. Here's an interesting fact about her: before joining the oral healthcare field, she assisted in the delivery of thoroughbred racehorses!