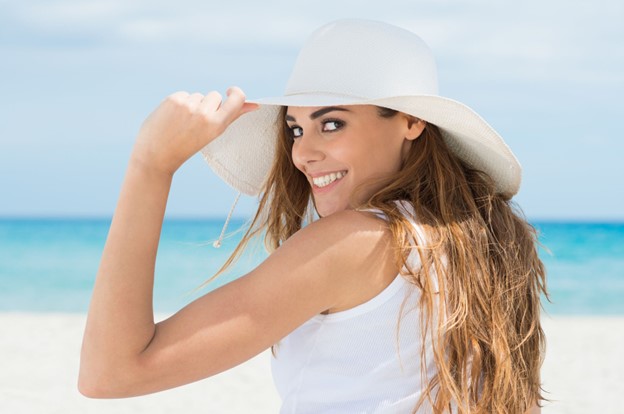 What's on your summer to-do list? Are you gearing up for a fun vacation across the country? What about a trip down to the beach for some fun in the sun? No matter where you're heading this summer, something to be mindful of is the possibility of experiencing a dental emergency. These situations can happen any time or any place, and they usually occur when it's least convenient! That said, here are five tips from your dentist in Mt. Vernon to help you prevent and be prepared for a dental emergency during summer vacation.
1. Schedule a Dental Appointment Before Leaving
You should be visiting your dentist twice a year anyway, so why not schedule one of those biannual visits before leaving for your trip? This will allow your dentist to examine your mouth and ensure that it's good to go before you head out. If something does need attention, they'll have time to address it so it doesn't progress during your vacation—and you will also have a larger window to schedule any necessary follow-ups.
2. Consider Eating a Healthy Summertime Diet
Many classic summertime staples like sno-cones, popsicles, and ice-cold glasses of lemonade are perfect for cooling off on a hot day. But they're also hazardous for your oral health! Sugary and acidic foods and drinks can expedite the spread of tooth decay, gum disease, and all sorts of other oral health problems. Skip the sodas and sweets and opt for healthier options like vitamin-rich fruits and vegetables, yogurts, cheeses, lean proteins, and more. And be sure to drink plenty of water to stay hydrated; this also encourages the flow of saliva in your mouth which helps to prevent tooth decay.
3. Prepare a Dental Emergency Kit
This doesn't need to be anything fancy or expensive, but at least include the essentials:
A card with your dentist's information including their name and emergency number.
Gauze or a handkerchief.
Saline solution.
Over-the-counter pain relievers.
A small container for displaced teeth.
4. Practice Sports Safety
If you enjoy summertime sports and outdoor activities, you should wear the proper safety gear when participating. A mouth guard can provide a serious level of protection and save you from having a tooth knocked out, during both contact and non-contact sports! Swimming pool accidents are also a common cause of summer vacation dental emergencies—so be extra careful when you're around the pool.
5. Maintain Your Oral Health
Whether you're taking a vacation or a staycation, you shouldn't neglect taking care of your mouth! Brush your teeth twice a day for two minutes each time, followed up with flossing and rinsing with an antibacterial mouthwash. If you regularly clean and inspect your mouth, you can stay on top of any potential problems. If something seems off, be sure to contact your dentist promptly. They will want to see you once you're back to prevent the problem from progressing further.
Summer vacation is meant to be enjoyed and filled with plenty of rest and relaxation; but it's pretty tough to unwind if you're suffering from a dental emergency! That said, following these tips will help to prevent them from happening in the first place so you can make the most out of your trip.
About the Author
Dr. Eric Buck has proudly served patients and families in the Mt. Vernon area for several years! Dr. Buck received his dental doctorate from The Ohio State University College of Dentistry and is a member of several professional organizations including the American Dental Association, the Ohio Dental Association, and the Academy of General Dentistry. His practice is pleased to offer many available services including emergency dentistry. If you or a loved one is experiencing a dental emergency, don't hesitate to schedule an appointment online or over the phone: (740) 392-6156.