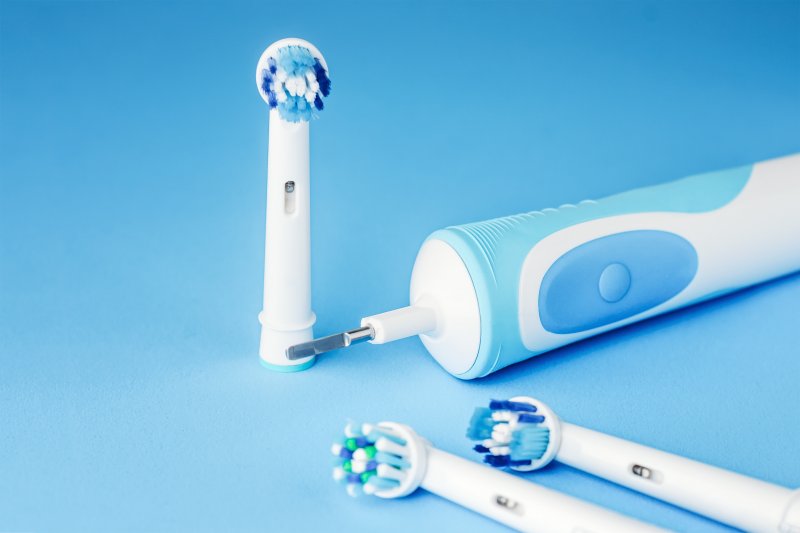 One of the most important steps for preserving your oral health is to brush your teeth every day. While this is as essential as flossing and scheduling regular dental checkups, you might wonder which kind of toothbrush you should use. There are generally two kinds to consider: manual or electric. But which of them is the better option? Keep reading to learn from your dentist in Mt. Vernon about these teeth cleaning tools and how to decide which is right for you!
What to Expect From Manual Toothbrushes
These classic toothbrushes can be found in most local stores and are important for maintaining your pearly whites and avoiding gum disease. Here are several benefits you can expect to enjoy from them:
Accessibility: You're bound to find a regular manual toothbrush from your local CVS or gas station. Some hotel lobbies may even offer travel-sized products, which is especially helpful if you're constantly on the go.
Affordability: These toothbrushes are generally inexpensive and can be priced as low as $1 to $3.
Control: For those who struggle with sensitive teeth or gums, a manual toothbrush may be the best choice. While you brush, you'll have complete control over the speed and pressure applied to your smile for optimal comfort.
Although these traditional toothbrushes are effective, you can end up using too much pressure. Scrubbing too excessively can cause mild damage to your enamel, irritate your gums, and even increase your risk of gum recession. Since these items also don't come with built-in timers, you may end up brushing for a prolonged period.
What to Expect from Electric Toothbrushes
These products have become more popular throughout the years and offer the following advantages:
Easier technique: Unlike manual ones, electric toothbrushes can do the majority of the work for you. Instead of scrubbing all on your own, the vibrations and rotations at the head can do most of the cleaning while you simply guide it. This is especially helpful for people who suffer from limited mobility, such as carpal tunnel and arthritis.
Efficiency: Due to the extra torque, electric toothbrushes can scrub away debris and plaque more effectively. This makes it easier to prevent cavities as well as gingivitis in the long run.
Less waste: Many of these products have replaceable heads, allowing you to reuse the main device repeatedly instead of throwing it all away like a manual one.
While cleaning your teeth can become a much simpler process with electric toothbrushes, they do come with a higher initial cost compared to regular ones. The need to buy replacement heads can also add to the overall price, and they don't typically fit well with a travel-sized dental hygiene kit. However, the ability to maintain your teeth more efficiently may make electric toothbrushes the better option for you. But if you have any concerns, feel free to consult your dentist, and they'll be more than happy to help!
About the Author
Dr. Eric Buck is a member of several organizations such as the Academy of General Dentistry and the Columbus Dental Society. He graduated from The Ohio State University College of Dentistry and regularly seeks advanced training to expand his techniques. He offers multiple high-quality services, including checkups/cleanings, periodontal therapy, and tooth fillings. If you'd like to know more about the benefits of electric toothbrushes, visit our website or call 740-392-6156.