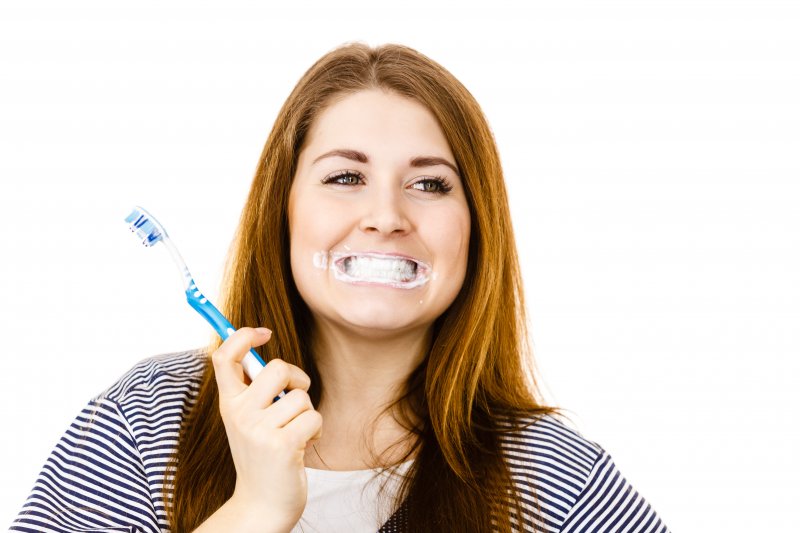 Brushing and flossing your pearly whites is one of the most essential ways to preserve a healthy smile. However, even if you practice a solid cleaning routine every day, there's still room for errors to occur. Without the proper techniques, your teeth can end up needing professional dental treatment anyway. Read on to learn five teeth-cleaning mistakes your dentist in Mt. Vernon would love for you to avoid and how to adjust your routine!
#1: Ignoring Your Gums
Although you'll want to keep your teeth clean to prevent cavities, this isn't the only issue that can occur. Gum disease is another common oral health problem for many people, and it's typically due to debris and bacteria collecting on the gum line. For this reason, you'll want to make sure to brush the base of your teeth as well, that way you can dislodge any harmful particles that can cause infections or inflammation later on.
#2: Going Overboard Teeth Whitening Products
Everyone wants to have a brighter smile that they can be proud of. However, certain whitening products can be too abrasive for your teeth. The more frequently you use these, the more likely you'll wear down your enamel and make your smile vulnerable to bacteria and disease. Speak with your dentist if you want to improve your pearly whites, and they might provide treatment that is both effective and safer in the long run.
#3: Brushing Too Aggressively
It's natural to want to scrub away debris, food particles, and plaque as quickly and efficiently as possible. The problem with brushing too hard is that you can wear away your enamel and your gum tissue—neither of which will grow back. This can cause sensitivity later on, as the nerves in the roots can become more exposed. Instead, be sure to brush gently and use a soft-bristled toothbrush.
#4: Forgetting to Replace Your Toothbrush
A good rule of thumb when using a toothbrush is to replace it every three to four months. Over time, the bristles can become frayed, making them less effective at removing debris and plaque. Replacing your toothbrush often can ensure that you preserve a healthy smile, preventing the need for dental treatment down the road.
#5: Skipping Nighttime Brushing
While you should generally brush your teeth twice a day, it may be most important to do so right before bedtime. If not, you can risk allowing debris, food particles, and bacteria to settle and grow for hours while you sleep. This can increase your risk of decay and gum disease, which can lead to costly treatments. Be sure to brush and floss at night, that way your smile remains spotless until you wake up.
Cleaning your teeth can be a simple daily task, but it's important to know the proper techniques. Speak with your dentist if you have any concerns, and they'll be more than happy to guide you on best practices for preserving your pearly whites!
About the Author
Dr. Eric Buck is a member of numerous organizations like the Academy of General Dentistry and the Columbus Dental Society. He studied at The Ohio State University College of Dentistry and regularly pursues continuing education to refine his skills. He offers a wide range of high-quality services, including dental checkups/cleanings and teeth whitening. If you'd like to set up an appointment, visit his website or call 740-392-6156.